The Humble Co.
Kundcase
I samband med att bolaget The Humble Co., kända för sina miljövänliga bambutandborstar, tog det strategiska beslutet att paketera sig mer mot business to consumer-segmentet fick Wasabi Web förnyat förtroende att producera ny varumärkesplattform, webb och e-handel i Shopify. Webbyrån hade sedan tidigare gjort hemsidan med B2B-inriktning för The Humble Co, samt företagets välgörenhetsprojekt Humble Smile Foundation
"Att få förnyat förtroende från The Humble Co är såklart hedrande. Vi jobbar mycket med miljöfrågor i vårt projekt #GeTillbaka, så projektet känns helt i linje med vår värdegrund", sade Nils Engvall i ett utlåtande.
Utmaning
En av utmaningarna som definierades under webbyråns workshop var att hitta ett bra upplägg kring varumärket The Humble Co., då företaget skulle expandera sin produktportfölj. Fram till 2017 hade det enda varumärket som kommunicerats utåt varit bolaget flaggskeppsprodukt Humble Brush. I samband med att kapital togs in i bolaget och nya produkter skulle lanseras blev det viktigt med en webb som tydligt gjorde The Humble Co. till ett house of brands för bolagets nya varumärken och produkter.
Strategisk paketering

Säljande hemsida

House of brands
20 000
Besökare per månad.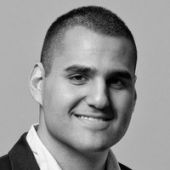 Grym webbyrå som hjälpte oss med SEO, ny hemsida, varumärkesuppdatering, flytt av befintliga mailkonton med mera. Våra två senaste hemsidor har byggts av Wasabi. Stort team med bred kunskap!
Noel Abdayem
Grundare, The Humble CO