Wasabi Web 10 år
Bakrund
Webbyrån Wasabi Web i Uppsala producerade dokumentärfilmen "Basement To Business – The Wasabi Web Story" som hade premiär på Wasabi Webs 10 års jubileum på klassiska Flustret inför 300+ gäster.
I en värld där allt mer fokus hamnar på att glorifiera tillvaron i sociala medier valde Wasabi Web istället att lyfta en sann historia om att bygga och driva ett framgångsrikt företag. Historien baseras på hur två unga killar byggde en webbyrå tillsammans genom barndomstrauman med dödsfall och mobbning. På 10-års firande visades videon för att inspirera gästerna som bestod av mycket företagare, att vara mer transparenta och våga stå upp för vad dem tycker är viktigt.
Se fler bilder från kvällen här!
Utmaningen med att visa filmen under Wasabi Webs 10 års firande var att snabbt fånga uppmärksamheten hos tittarna och hålla intresset uppe under hela filmen, samt att få ut det önskade budskapet till åskådarna.  
Wasabi Web 10 år
För att fånga tittarnas intresse startar filmen med snabba klipp och högre ljud med emotionellt laddade one-liners. Därefter får vi höra både Nils och Andreas perspektiv om hur deras respektive resor har varit och hur de sedan sammanflätas. Att få höra samma berättelse men från olika ögon ger tittaren kontraster och skapar spänning. Detta gjordes genom tre olika intervjuer, en med Nils, en med Andreas och den sista med båda två tillsammans. Det här skapar en dynamik som är tänkt att hålla tittaren engagerad i det vi ser.
Resultat
Wasabi Web vill vara med och bryta tystnaden och stigmat att prata om sina motgångar och tidigare trauman. Förhoppningen är att inspirera andra att våga fråga om hjälp och inte skämmas över sina motgångar.
På samma tema är Wasabi Webs förhoppning att skapa en effekt av filmen som kan påverka andra företag och öppna upp för ett mer transparent klimat.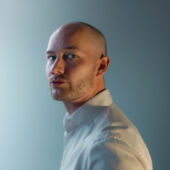 "En stor positiv effekt som följd av filmvisningen är att klimatet på kontoret har blivit bättre än någonsin. Filmen öppnade upp för mycket fina, ärliga och insiktsfulla samtal på arbetsplatsen som fört arbetsgruppen ännu närmare varandra."
Nils Engvall
CEO, Wasabi Web.